Every semi-conscious individual can tell you that 2011 is, by now, done and gone, with every eye turned toward next year's promises of apocalypse or potential. I plan to spend my NYE in a Santa Monica bomb shelter/bunker consoling myself with leaked goods from 2012 while my dub step bros will be at Las Vegas's Marquee to see Kaskade before losing more brain cells and hydration at Playa del Carmen, Mexico for the BPM Fest the week after. Maybe you like to ring in the year with endless good vibes jams over at Madison Square Garden, your destination to hear Phish usher in 2012. Then there is Oakland's Edward Sharpe for the 99% of us, with The 21st Century, who have careened to near self-implosion but will release their EP The City January 6 while we hear a rumor that POW! will release their debut EP Pretend There on Valencia Street's indie Afterlife Records. With great eagerness to say goodbye to 2011 and with much more in store for 2012, let us look deeper at what this week gave us in no particular order.
Still riding high off this year's excellent 808s and Dark Grapes II is SF's Main Attrakionz, with their video for "Diamond of God." Hypnotic production by Squadda B, he drifts with MondreMAN in and out of the video like vapors in front of a mausoleum, turning into a ghostly reflecting ground for the metaphysical polarities with the lyrical hook, "I'm a diamond of God, but a neighbor of Satan." Catch the Attrakionz December 20 with G-Side and DaVinci at the Independent in SF.
Allo Darlin' of Queensland, Australia pays homage to Tallulah Gosh and name drops the Maytals and others in the latest official leak of their forthcoming single and video for "Tallulah." Even if you think you are too cool for the song's stripped down ukelele sparsity, when Elizabeth Morris bemoans "And I'm wondering if I've already heard all the songs that will mean something and I'm wondering if I have already met all the people that will mean something" I die a small death to which only the mostly lonely and agoraphobic of listeners will relate. Allo Darlin' will release their second album Europe and their Capricornia 7″ on April 3 via Slumberland.
Moe Green dropped "Glory featuring Netta B." the other day with production by Fly Commons. In a trying year, the international hip-hop community has clung to the dreams and motifs of 'glory' while spilling tales of hardship, success stories coming up out of the fray and the imperative embrace of the moment. Look for Moe's Free Water EP December 19.
Kurt Von Stetten just released Cyclops, taking the name from inspiration while LARPing. Give a listen to "Codify" where you will feel like you will be running amok in the forest whilst being chased by some fanatic bro in a homemade Cthulu costume. Cyclops is out now on Static Motor Recordings.
Names can be deceiving, like the grave gaze pretentions of Evans the Death, who are more than their Dylan Thomas character inspired title would have you believe. "Thread" rings as if Stephen Pastel's 53rd and 3rd label never died, while "I'm So Unclean" will make you long for the days of the inner Situatioinist tact of NMEs journalist's picks of mid '80s Brit-indie. Where are you now, Melody Maker and Sounds? But I digress, Evans the Death's self-titled album comes out in April on Slumberland, so get yourself introduced to 2012's indie darlings with the the following videos:
"Thread"
"I'm So Unclean"
If you need more Cloud Nothings in your life, then feast your ears on their latest single "Stay Useless." One more reason to set your clocks for January 24 as we await the release of the Steve Albinini produced Attack on Memory coming to us all from Carpark.
Last May you may recall us introducing you to Horrid Red's excellent Silent Party EP, and it is our pleasure to announce their upcoming LP Celestial Joy. From the Cali/Kraut powerhouse of Teenage Panzerkorps, Edmund Xavier's production and Bunker Wolf's chants run the post-punk gamut to the newfound and unknown wonders of 2012 pop. Celestial Joy drops on vinyl via Terrible Records and available now digitally on Horrid Red's Bandcamp.
So this Outasight guy seems to have all the chops to bug us, while we shop at our nearest uber alt-co-op store or follow you while perusing the menswear department at your nearest Westfield's. But if you ignore the tight production and flow, and listen for that standout guitar buzz, you might find something to chew on while you debate whether or not that chorus is "working" for your indie ears burnt on Captured Tracks jams that accompany your nightly trolling on posts about your arcane and semi-relevant faves.
Old news now, you say, but for the haters that refuse to give one of 2011's best emcees a chance, check out Danny Brown threatening to throw you off the boardgame Boardwalk in his brand new video for "Monopoly" off the excellent XXX. Read Blake Gillespie's fascinating interview with Mr. 'Rapper-of-the-Year' Brown here.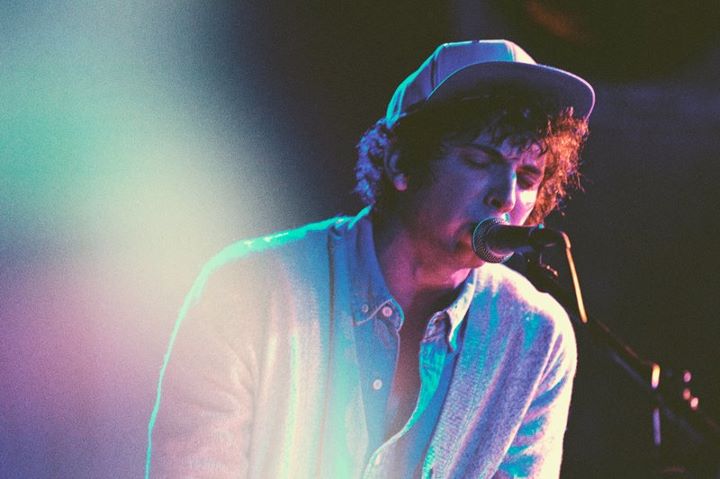 Youth Lagoon dropped a cover of John Denver's "Goodbye Again" this week that darn nears improves on the original with an honest treatment that would make the soft-folk icon Henry John Deutschendorf Jr. himself proud. This begs the thought of how good an entire album of Trevor Powers covering your favorite songwriters would sound. Youth Lagoon is planning a massive early 2012 national tour so keep an eye on your local listings.
Jensen Sportag just remixed Madi Diaz's "Trust Fall" in a super chill and bright manner. Taking Diaz's minimalist quality and injecting with those '80s keyboards that will trigger faint Pavlovian responses from those olden days of 'mini-van-jams.' All of this becomes crazier when you reckon that both Jensen and Madi are making these types of post-disco noises in Nashville, Tennessee, but let me just say that we approve whole heartedly of these behaviors. Also checkout the decked out Sportag remixes of Francois & the Atlas Mountains, Memory Tapes, Polar Sets, Shine 2009, Teeel and more here.
Ardent Sons is the latest band from SF's Misisipi Mike Wolf, who has been in some 30 bands/projects in the past few years alone, or at least 30 that we know about. Fresh from a UK outting, Mike's latest project pays homage to an Ardent Studio sound, with the Topanga Canyon rock that was revived and revered in many US and UK indie circles from the late '80s/early '90s. Having recently arrived from an EU tour with the John Miller Country Trio, Mr. Wolf is makes music that Jerry Garcia himself might have envisioned New Riders of the Purple Sage making in 2012.
Soul legend Lee Fields is back with word of a new album and a listen to his new track "You're the Kind of Woman." Fields is an R&B vanguard on a level with fellow mastermind Charles Bradley, who is living testament to the durability and richness of what taking the modern old school approach to making records like the Emeralds, Spinners, JBs et al. can do for today's wax. Lee Fields's new album A Faithful Man comes out March 15 on Truth & Soul Records.
Dinowalrus have their big sophomore album Best Behavior in the works and gave us "What Now" as a taster. What you have is a jump from the raucus of % for some of the spacier elements of dissociative coolness with all the right nods to the proper overstated forebearers of head music. Look for Best Behavior in March.
Roach Gigz is steadily getting the mad buzz that backpackers, BART Station mixtape vendors and bedroom tape makers dream about every night. Angst rhymes, awkward flows, Gigz dude is definitely keeping the East Bay weird vibes weird, but has reason to celebrate the "Big Fat Beat" from C-Loz's excellent production that is the real ticket here. Hate it or love it, we just want one of those Mac Dre bobbleheads.
Lightouts released their video for "The Eloise Suite" that is loaded with all the face painted-masquerading hi-jinx you could hope for including rope dancing. Suddenly your Friday night is not as glamorous as this.
And if you ever wanted to feel like your holiday could have been more swag, live vicariously through this webisode of L.E.P. Bogus Boys rolling through University of Illinois at a backstage soiree with A$AP Rocky; Yams, who was celebrating his birthday; Drake; Kendrick Lamar; and whoever else had super trill baller status to kick it on the Club Paradise tour. Bummed we missed the memo.
This just in, we caught the debut of Prince Rama's "Summer of Love" video by Ian Perlman and it is good. Imagine a solstice happening with lots of hands, glitter, a Bollywood wedding or prayer ritual followed by more golden glitter, vintage Indian dances and a building intensity that can only be abated by more of those sequined flakes. Get Prince Rama's Trust Now as soon as possible on Paw Tracks.
After a lengthy and loud conversation with our Puerto Rico media offices, we were hipped to this special holiday collaboration of Calle 13, Seun Kuti (the youngest of Fela Kuti's progeny) and Sammy Tonco with "Sonó, Sonó…Tite Curet," a reworking of a Tite Curet Alonso classic with a conscious, anti-colonial message and some crazy rhythms.
If you are in need of another track to get mental to over the cold weekend, consider Beni's "Someone Just Like You (Style Of Eye Remix)." House of Beni is out now on Modular Recordings.
And while enjoying the debut of Oakland's Mwahaha's self-titled album, I also found myself enjoying this remix of "Sleep Deep" by Odd Nosdam.
Cate Le Bon premiered the family values-enriched video for her new track "Fold the Cloth". Like Sibylle Baier's homerecordings of the '70s, Le Bon takes that folk spirit of intimate recording and explodes it into crunchy guitar arranged patterns that not only buttress her lovely vocals but explode them to other places. Look for Cate's new album CYRK January 17 on The Control Group.
If you need more gentle chanteuse tunes, here is Haroula Rose's "Duluth" from her debut These Open Roads that might warm the heart while hunkering down on holiday while the temperatures freeze outside the cabin.
From the Bay's League510 is T.K.'s solo affair with "Let it Go" dropping just in time for his birthday. The track rolls as chill as you would expect from the 'League, with T.K. strolling through the alleyways of memory. "I wanted this song to be like a lyrical collage made up of memories, near death events, and reflections of my past. Sometimes we have to let go and not let our memories chain us down holding us back from moving on in life." Look for his upcoming solo The Known Other Realm sometime in 2012.
Fresh from relocating from the Bay to Bushwick, Royal Baths gave us more of their chugging, dark and tough tripping goodness with "Darling Divine." Expect more of the Bath's brooding, at times shambling, but always groovy darkness with Better Luck Next Life out February 7 on Kanine Records.
And finally, be the 10th person to e-mail me sweet nothings and I will get you and a friend into the Yukon Blonde show at Brick & Mortar Music Hall in SF Wednesday, December 21 in San Francisco. Send away people.