Sizing up this year's crop of guitar-driven artists
Every year when the Coachella lineup drops, a similar gripe arises: that there's a severe lack of "rock" acts.
It's a fair complaint in that the overall number of rock bands Coachella trots out each year has significantly diminished since the festival's inception. Notably, the top three lines of each day tend to be particularly glaring. But then again, Coachella is nothing if not a reflection of the state of the music industry, and over the last several years, rock's influence on the musical landscape has plummeted. EDM, hip-hop and R&B have all since had their turn, and recent lineups – including this year's – have underscored this.
On the other hand, while rock has generally fallen from its mainstream perch, it is still very alive and thriving on the underground/DIY level. For all the moaning and fist-wrangling over rock's absence from this year's lineup, if you look a bit closer (and further down the poster), you'll find it's all a bit unwarranted. In reality, 2020's lineup is one of the deepest we've seen in a while as far as "rock" goes. While your bigger Cage The Elephants and Portugal. The Mans of the world are noticeably missing, you've still got a myriad of smaller, up-and-coming groups and artists who do fall under the "rock" umbrella to varying degrees. And that's not to mention the fact that one of the biggest and best rock bands of the past 30 years is headlining Friday night!
Today on Festival Beat, we're highlighting 25 of our favorite "rock" acts on the 2020 lineup. Some fit the term like a glove, others a bit more loosely. And of course, there's still a handful of rock-tinged acts that aren't on this list. Nonetheless, if you're a rock fan, you've really got nothing to worry about. Allow me to introduce you to something you might like.
Friday:
Rage Against The Machine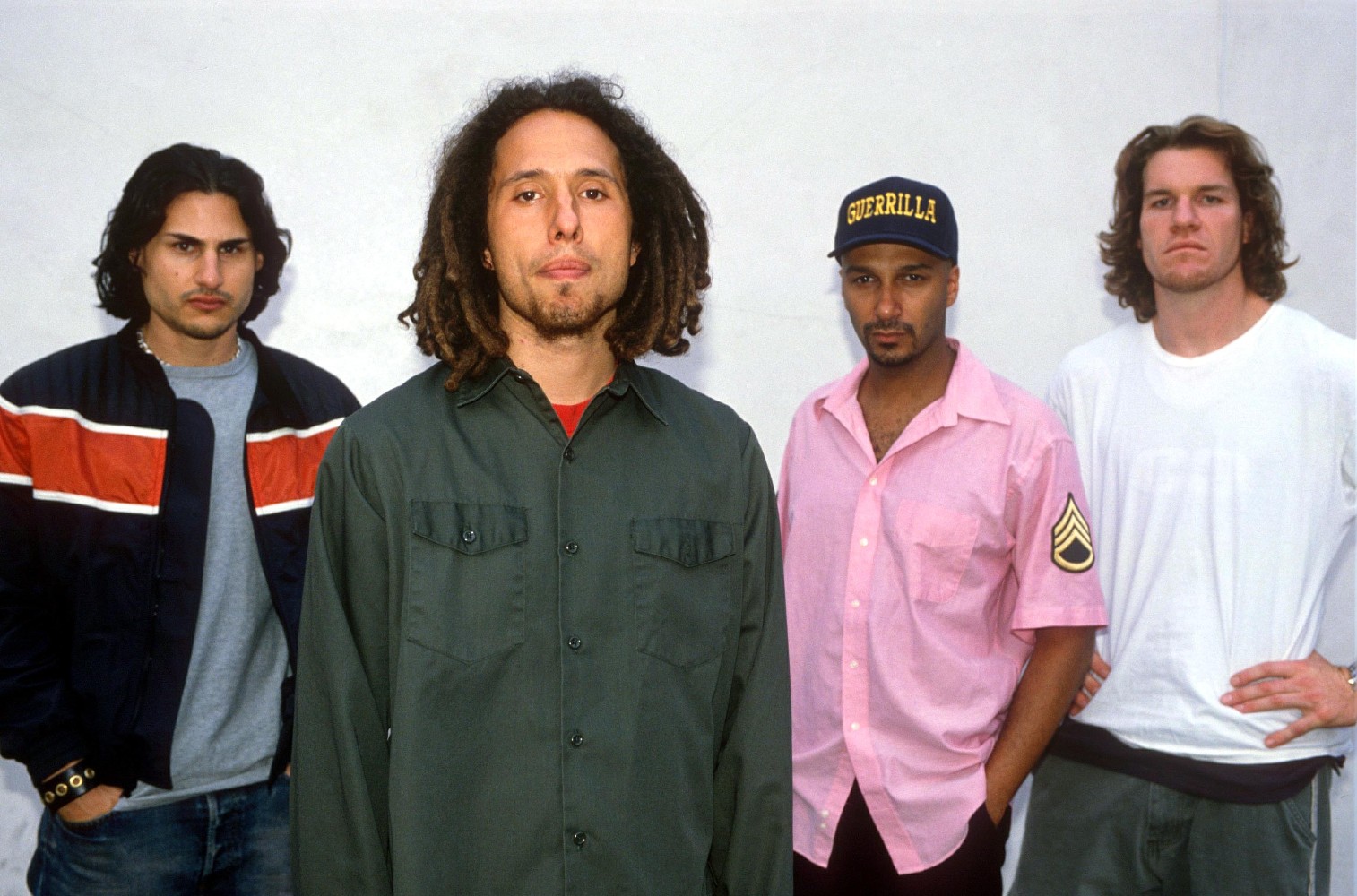 Who Are They: This band really needs no introduction, but for the few uninitiated, RATM is a legendary, politically-defiant rap-funk-metal group from L.A., and one of the biggest rock bands of the last 30 years. They're notorious for putting on one of the most violent and energetic concerts you will ever see. Even if you're not a huge fan, the sheer riotous spectacle on display makes this headlining set a can't-miss.
Where To Start: Their iconic self-titled 1992 debut, then work your way chronologically forward to other masterpieces like 1996's Evil Empire and 1999's The Battle Of Los Angeles 
For Fans Of: Tool, Deftones, Faith No More, Public Enemy
King Gizzard & the Lizard Wizard
Who Are They: A wily seven-piece group from Australia who – given Tame Impala's gradual heal-turn into dreamier pop textures – have emerged as the world's premier psych-rock band going right now. Heady, ambitious, and unrelenting on record, their live shows are breathlessly rowdy and entertaining. They will deliver one of the trippiest and most energetic rock shows of the weekend.
Where To Start: Now THIS is a tough one. Since forming in 2010, King Gizz have released a whopping 15 albums to date (including five in 2017 alone). Not all of them are amazing, but most of them are great. Your best jumping off point, and the album that I feel is most indicative of their overall sound, would probably be 2016's Nonagan Infinity. It also might be their tightest, most concise, and overall most thrilling effort. After that, just throw their entire discography on shuffle and buckle up for the ride that ensues.
For Fans Of: Thee Oh Sees, Ty Segall, Pond, Frankie and the Witch Fingers
Chicano Batman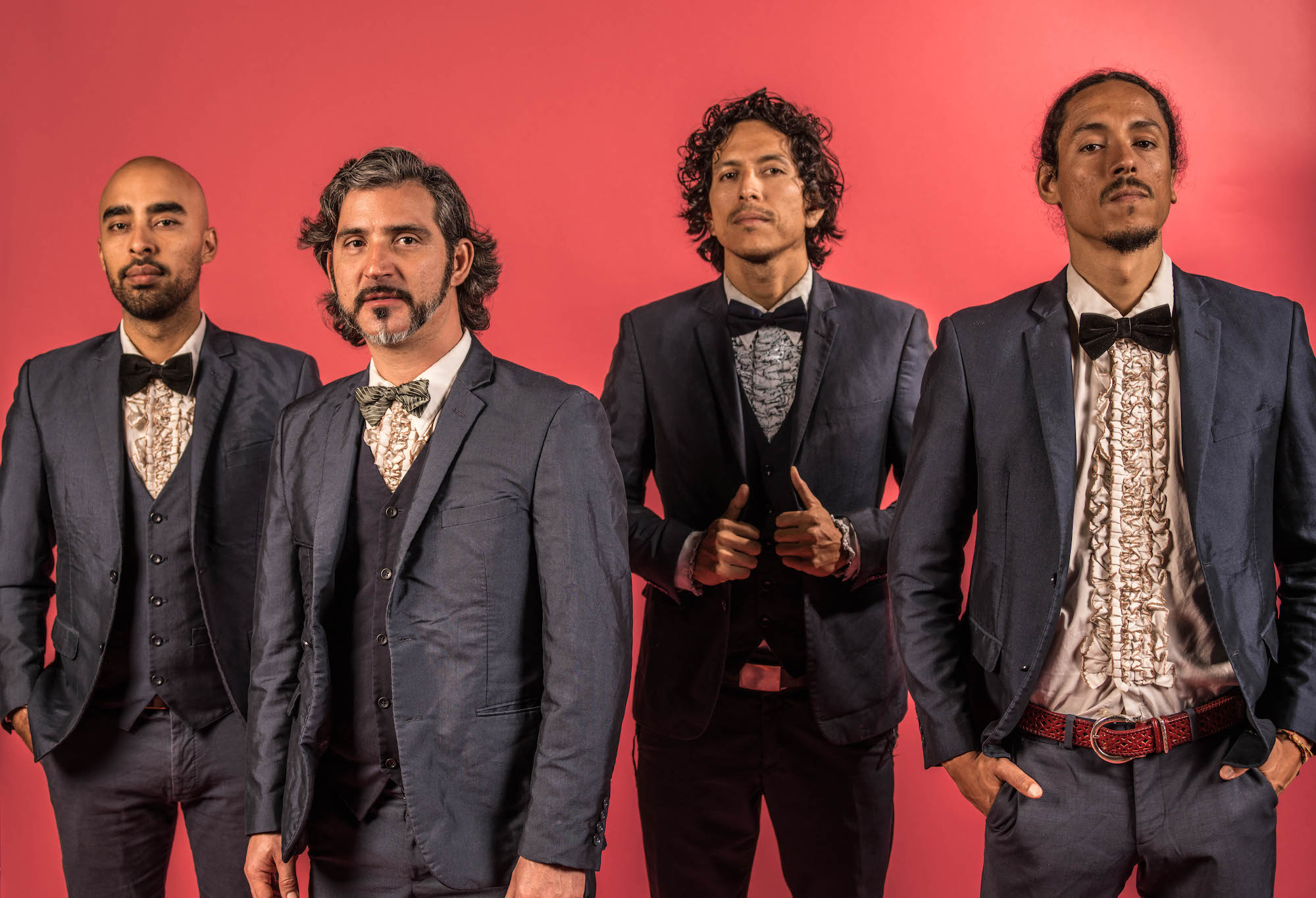 Who Are They: An L.A.-based quartet that conjures a mesmerizing blend of '60s West Coast psychedelia, '70s funk-soul, and Latin tropocália. Groovy organs, funky guitars, and sunny, chilled-out vibes consume their music; their Coachella set will most certainly hypnotize those basking in the afternoon sunshine.
Where To Start: Their sophomore LP Cycles of Existential Rhyme is catchy, laid-back, and eclectic as hell, and a perfect encapsulation of the group's charming, dazed sound.
For Fans Of: The Growlers, Helado Negro, Joel Jerome, Buttertones
IDLES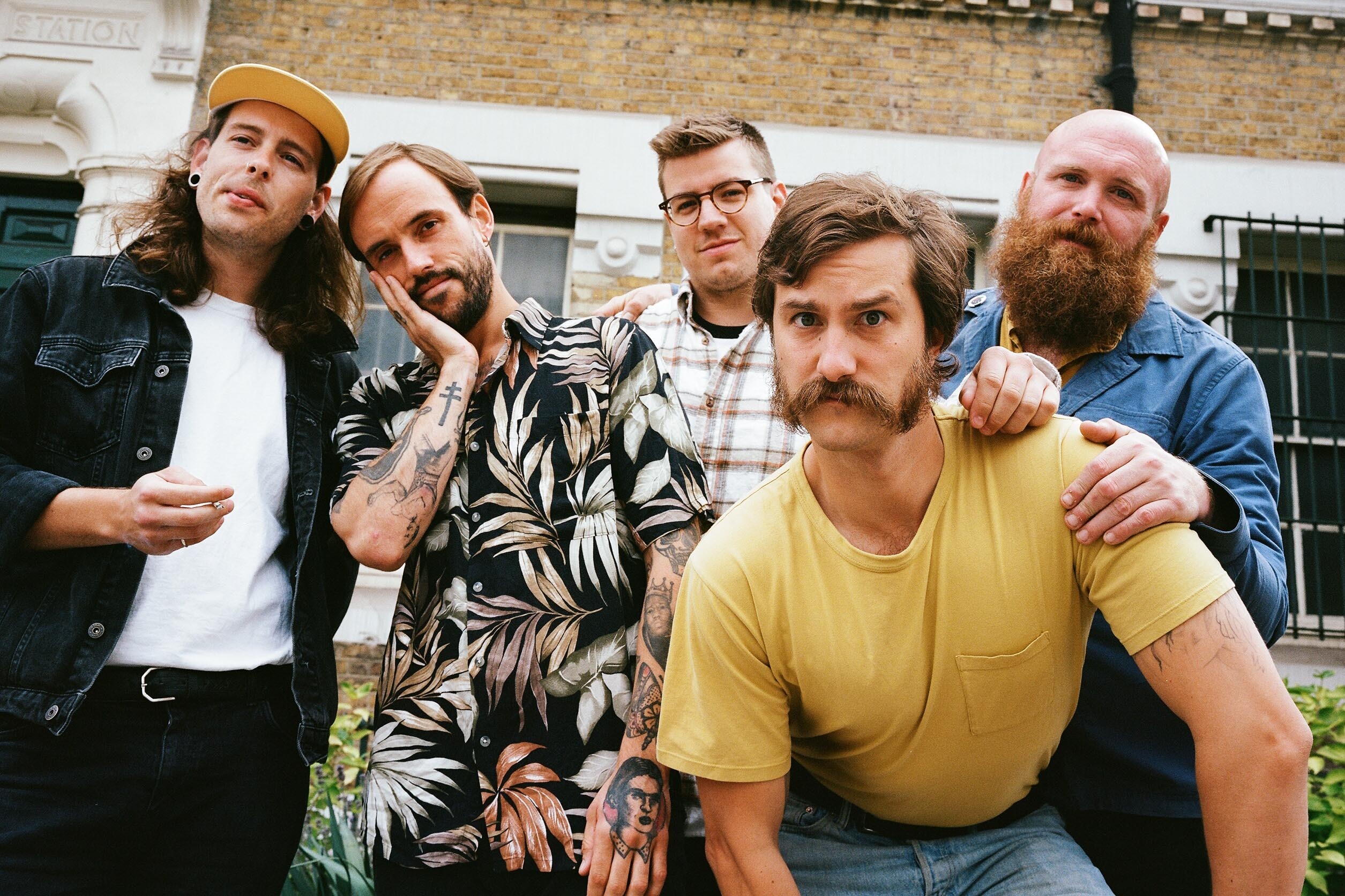 Who Are They: A fiery post-punk band from Bristol with defiant political messages coursing through their core-rattling tunes. IDLES are also kind of blowing up right now. Thanks to an arsenal of guttural vocals, swirling percussion, and blown-out guitar riffs, you can bet that they'll deliver one of the rowdiest, most intense sets of the fest. Singer Joe Talbot is one of the great frontmen in music right now. Be prepared to mosh while a nearly naked guitarist crowdsurfs over you.
Where To Start: They've only got one album to their name, and it's amazing. 2018's Joy As An Act of Resistance rages against racism, Brexit, mental health stigmas, and toxic masculinity with a fired-up sense of anger toward the system, and compassion and empathy for the oppressed.
For Fans Of: Iceage, Joy Division, Savages, Dead Kennedys
https://www.youtube.com/watch?v=vi8gUnBi6DY
The Chats
Who Are They: One of the best punk bands to emerge from Australia in the last few years, The Chats bring a bratty, provocative tongue-in-cheek energy to their music. Much like their Aussie brethren Amyl & The Sniffers (who are playing the same day), the Queensland trio's live shows are theatrical, shenanigan-filled lovefests. Expect mayhem in that Sonora Tent.
Where To Start: Their 2016 viral hit "Smoko" is a scuzzy DIY-punk ripper, and their most immediate entry-point. Also, be on the lookout for their upcoming third album High Risk Behavior, which is set to drop just a couple weeks before the fest.
For Fans Of: Shame, Amyl & the Sniffers, Dune Rats, The Dead Boys
PUP
Who Are They: An effusive, heart-on-your-sleeve garage-punk band from Toronto. Brimming with hooky guitars, epic choruses, and a quirky, dry sense of humor, PUP broke through in the mid-2010s on the strength of their excellent albums and breathless live shows. Expect them to draw one of the biggest crowds in the Sonora Tent.
Where To Start: All of their albums are great, but 2016's The Dream Is Over is probably their magnum opus. The album is a grand rallying cry of hard-hitting garage rock and pop-punk sounds. Their self-titled debut and recent LP Morbid Stuff are amazing records as well.
For Fans Of: Titus Andronicus, Jeff Rosenstock, FIDLAR, The Menzingers
The Regrettes
Who Are They: An infectious L.A.-based garage-rock/pop-punk quartet led by dazzling frontwoman Lidia Knight, The Regrettes are just straight-up fun. Anthemic choruses, vibrant melodies, sweet/vicious lyrical imagery, and rowdy energy are all main components of their sound. Their live shows are an absolute ball. They killed it in 2018, and they'll kill it again this year.
Where To Start: Even though they've been around for several years, age-wise The Regrettes are still a very young band. So it's been fun to watch their impressive musical progression. Definitely start out with their excellent, foundation-laying debut LP Feel Your Feelings Fool! before making your way to its worthy follow-up How Do You Love?
For Fans Of: The Frights, Wallows, Diet Cig, Tacocat
Sleaford Mods
Who Are They: An English post-punk duo that combines analog and digital hip-hop beats, punk theatrics and socially-minded rantings from ebullient singer Jason Williamson. Their politically-tinged lyrics tackle tyranny, injustice, and pop culture obsession with a biting tongue-in-cheek spirit. Their minimalistic live shows have a raw, gritty DIY charm that'll fit perfectly in the Sonora Tent.
Where To Start: All of their albums are great, but their 2014 sophomore release Divide and Exit was their big breakthrough, and a perfect distillation of their sound. 
For Fans Of: The Fall, Girl Band, Fat White Family, Kate Tempest
Beach Bunny
Who Are They: A lo-fi surf-rock/pop-punk band from Chicago led by frontwoman Lili Trifilio. Beach Bunny comes loaded with bedroom indie-tinged guitar melodies, twee-pop lyrics, and fuzzy garage energy. Viral tracks like "Prom Queen" and "Sports" have launched them to rabid fame on the DIY live circuit, so expect them to fit right in at the Sonora Tent.
Where To Start: So far, Beach Bunny only have a few EPs to their name, including the awesome Prom Queen EP, so start there. However, their debut LP Honeymoon is dropping next week, so make sure to check that one out.
For Fans Of: The Beths, Alvvays, Remo Drive, Alex Lahey
Amyl and the Sniffers
Who Are They: A fierce garage-punk band of mulleted freaks from Melbourne (seriously, they ALL have mullets). Heavily inspired by hard-charging '70s rock and punk heavyweights like Motorhead, The MC5, and Iggy Pop, Amyl and the Sniffers churn out killer hooks, snotty humor, and gritty, unruly live shows. Expect another intense, mosh-pit-heavy set.
Where To Start: Last year's self-titled debut LP is one of the most underrated punk records in recent memory.
For Fans Of: Iggy & The Stooges, Starcrawler, The Chats, Surfbort
Code Orange
Who Are They: A dark, menacing hardcore/metalcore hybrid band from Pittsburgh. Code Orange have generated an intense following while conjuring a corrosive elixir of heaving guitars, rapid-fire octopus drumming, and piercing vocal performances. They're one of the few bands within their sub-genre to gain mainstream crossover recognition (they've been nominated for a Grammy), and on paper, they're the heaviest band on the Coachella lineup.
Where To Start: Their 2015 album Forever is worshipped within metal circles, and even though it's quite dissonant and foreboding, it's actually surprisingly palatable.
For Fans Of: Turnstile, Power Trip, Knocked Loose, NAILS
Saturday:
Thom Yorke
Who Is He: Labeling Thom Yorke a "rock" act is admittedly a bit of a stretch. Then again, the Radiohead frontman does have a hypnotic rock energy to him, even though his solo music is mostly an otherworldly blend of experimental electronic soundscapes. His live shows are always trippy and unpredictable. Expect a highly psychedelic experience on Saturday night.
Where To Start: Start out with his solo debut LP The Eraser, one of the best albums of the past 20 years. Then work your way to its follow-up Tomorrow's Modern Boxes, and finish on the album that will take up the bulk of his set, last year's marvelously weird ANIMA.
For Fans Of: Radiohead, Flying Lotus, Burial, Modeselektor
https://www.youtube.com/watch?v=q57f1KLHk-0&t=124s
Snail Mail
Who Is She: Snail Mail is the moniker of Maryland indie-rock musician Lindsey Jordan, whose searing guitar melodies, confessional lyrics, and stunning singing voice have made her a favorite in indie circles. Expect a rollicking, garage-y afternoon set that also manages to pull at the heartstrings.
Where To Start: After dropping a pair of solid EPs, her big breakthrough came with her stunning 2018 debut LP Lush, one of the best albums of the 2010s.
For Fans Of: Soccer Mommy, Japanese Breakfast, Car Seat Headrest, Hop Along
Weyes Blood
Who Is She: Under her Weyes Blood moniker, Natalie Mering explores both nostalgic and futuristic sonic textures ranging from psychedelic folk, soft-rock, and experimental chamber pop. Her songwriting skills are incredible, musicianship top-notch, and her singing voice is absolutely heavenly. Prepare to be spirited away during her set.
Where To Start: Her latest album, last year's Titanic Rising, was a stone-cold masterpiece and one of the best albums of the last decade. Expect her to lean heavily on that one.
For Fans Of: Angel Olsen, Ariel Pink, Carol King, Joni Mitchell
black midi
Who Are They: An extremely raw and experimental young band from London. Combining The Fall's marauding post-punk abrasiveness, Slint and Battles' math rock edges, Arctic Monkeys' early-career swagger, and a dash of Radiohead's mid-career paranoia, black midi are one of the most transgressive and ambitious bands going right now. They're also one of the best live bands in the game; their shows are intense spectacles displaying their insane technical skills and mesmerizing stage persona. They're not for everyone, but if you can handle their squirrely intensity, then you'll love them.
Where To Start: Their only recorded project to date, last year's Schlagenheim, was baffling and scatterbrained in the best way possible, and required listening if you're to check them out. I wouldn't recommend seeing them on a completely blank slate.
For Fans Of: Slint, Pere Ubu, Television, Girl Band
Nilüfur Yanya
Who Is She: An enigmatic British indie-pop singer-songwriter who has ridden a wave of critical acclaim and word-of-mouth buzz en route to her excellent debut LP Miss Universe. Yanya's gorgeous, soulful voice floats effortlessly over buoyant beats and funky riffs, yielding an infectious potion of dark guitar-pop and '90s garage-rock with a dash of jazzy undertones. Sunny vibes all around.
Where To Start: Last year's Miss Universe was a diverse powerhouse of sultry vocal performances, pulsating dance beats and shimmering guitar work.
For Fans Of: Tirzah, Vagabon, Jay Som, King Krule
Beach Goons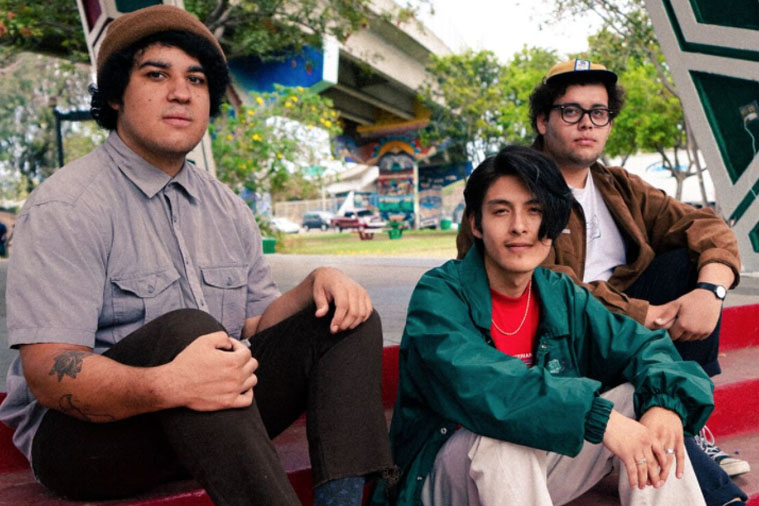 Who Are They: One of a number of excellent young rock bands anchoring the San Diego music scene right now, Beach Goons are steeped in their hometown's proud tradition of lo-fi beach-punk. Crunchy riffs, pounding garage rhythms, and bratty lyrics (some songs are Spanish-sung) are all defining aspects of their sound, while their live show is a thing of thrashy DIY beauty. Expect a rager in that Sonora Tent.
Where To Start: You can't go wrong with either of their LPs: 2016's fiery debut Boisad and 2018's infectious, fully-fledged follow-up Hoodratscumbags.
For Fans Of: Wavves, The Frights, SWMRS, Surf Curse
Fontaines D.C.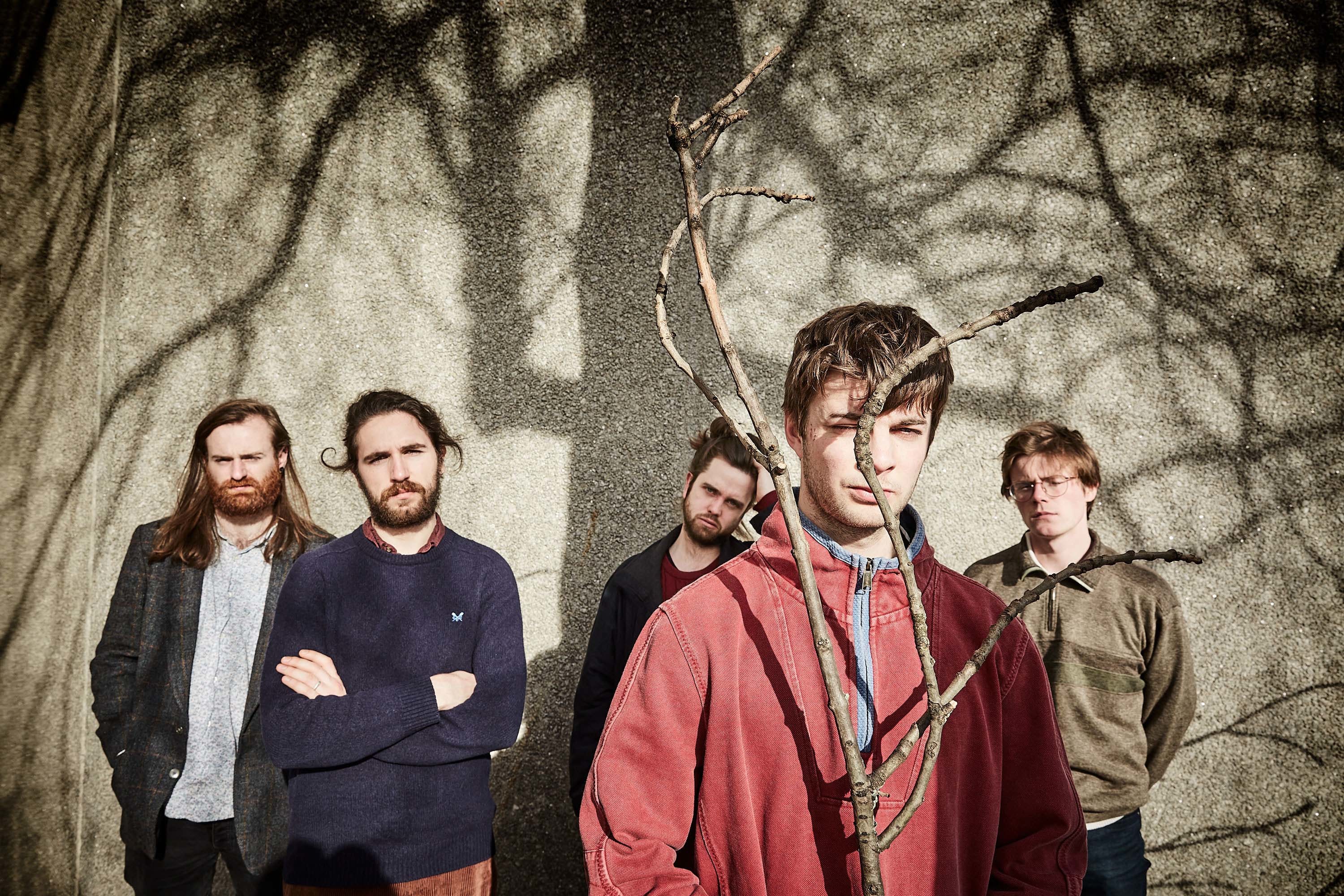 Who Are They: A James Joyce novel come to life, fast-rising Dublin rockers Fontaines D.C. execute a jangly blend of post-punk and pub-rock with an incisive tongue-in-cheek worldview. Biting social commentaries come in the form of nuanced lyrical poetry, rounded out by frenetic riffs and fun grooves. The U.K. and Ireland are pumping out the best protest music of our generation, and Fontaines D.C. are just one of a number of those acts gracing the Coachella stage (see: IDLES, Sleaford Mods, Slowthai, DAVE).
Where To Start: Their only official release to date, last year's Dogrel, is like a State of Ireland Address – bratty, smart, and wickedly fun.
For Fans Of: The Fall, IDLES, The Clash, Shame
The Murder Capital
Who Are They: Dapper, foreboding, and poignant are just a handful of ways to describe Ireland's The Murder Capital. Through a fog of noisy, slithery instrumentals, throaty vocals, and melancholic lyrical themes emerges one of the more emotional post-punk bands of this generation. If you're looking to lose yourself in dark dystopian soundscapes, then they're your guys.
Where To Start: Last year's debut album When I Have Fears showcased incredible songwriting and production, and helped The Murder Capital transcend their buzz-band stardom.
For Fans Of: Preoccupations, The Horrors, Shame, Joy Division
Mannequin Pussy
Who Are They: A noisy Philadelphia-based punk band that rides high on emotion. Their earlier material skewed more scrappy and hardcore, while their more recent material is more pensive and refined. They've been cutting their teeth for a while – armed with striking power chords, feminist attitude and hazy production – and have garnered a strong cult following in the DIY scene. They're just now starting to break big.
Where To Start: Last year's LP Patience featured one of the year's best songs in "Drunk II." Work your way through that album before rewinding to their earlier, grittier stuff.
For Fans Of: Priests, Charly Bliss, Title Fight, Downtown Boys
Sunday:
(Sandy) Alex G
Who Is He: A prolific musician from Philadelphia, Alex G is beloved for his off-kilter blend of indie-rock, freak-folk, Americana and experimental pop. He's also low-key one of the best songwriters of our generation, managing to craft tracks that are diverse, unpredictable, forward-thinking, and yet still catchy all at once. His shows have a scrappy DIY energy to them, perfect for a Sonora Tent-headlining set. Also, there's a GOOD chance he winds up performing in Frank Ocean's band later on Sunday night.
Where To Start: Really tough question, but probably his most recent LP, last year's godly House of Sugar. But his 2014 breakthrough DSU is pretty legendary too. With eight albums released in the last 10 years, Alex G is one of those artists like King Gizz where you'd be well-served just throwing his entire discography on shuffle. Everything he's done is great.
For Fans Of: Elliot Smith, Porches, Strange Ranger, Frankie Cosmos
Crumb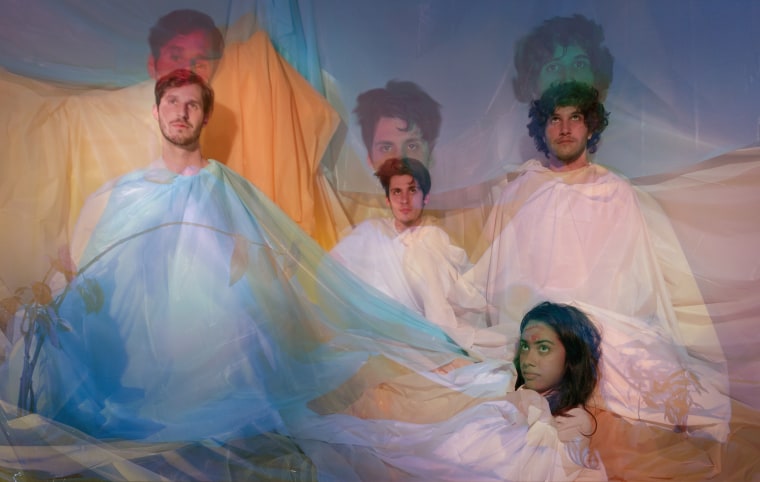 Who Are They: A Brooklyn-based indie-rock quartet that dabbles in elements of dream-pop and neo-psychedelia. Crumb have absolutely skyrocketed in popularity over the last couple of years despite just one EP and full-length to their name, making them one of the most buzzed-about rising acts on the Coachella lineup. Their music is languid, dazed, hazy, and full of heart.
Where To Start: Their debut LP from last year Jinx earned critical raves and a legion of new fans. Their breakthrough 2017 single "Locket," meanwhile, was a surprise viral hit.
For Fans Of: Men I Trust, Yellow Days, The Marías, Jay Som
Skegss
Who Are They: Yet ANOTHER garage-punk band from Australia (seriously, what are they putting in the waters down there?). Unlike the aforementioned The Chats and Amyl, Skegss are more the slacker type, unleashing crunchy pop-punk tracks about partying and skating with an earnest, carefree, Carpe Diem-like spirit of debauchery. Expect this set to have tons of crowdsurfing and moshing.
Where To Start: Their last album, 2018's My Own Mess, helped catapult them from DIY anonymity to buzz band status on a worldwide level. Expect them to break big in 2020.
For Fans Of: Black Lips, FIDLAR, together Pangea, Hockey Dad
Altin Gün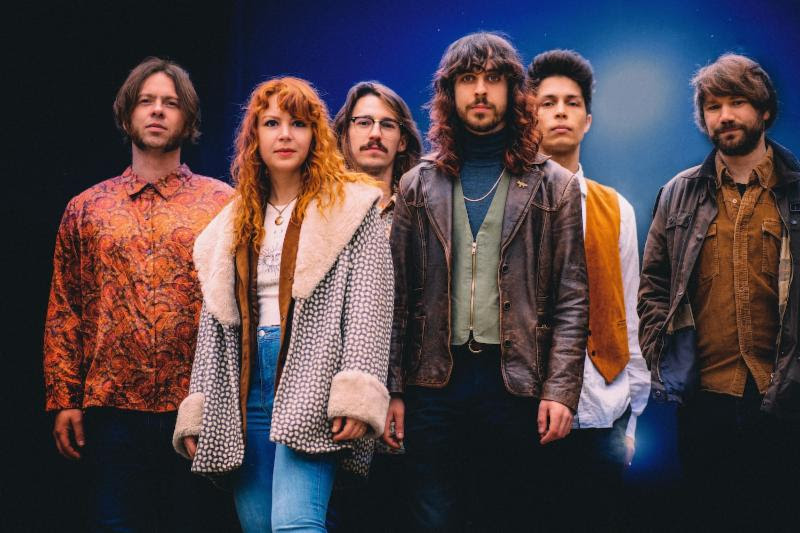 Who Are They: Holland-based Turkish psychedelic-folk band Altin Gün are one of those heady, weird, trippy psych bands that also makes for incredibly fun and groovy party music. Squiggly synths and moogs, noodling guitars, pounding electro percussion, and fairytale-like-sung vocals will transport you into a kaleidoscopic, teleporting live experience. An eclectic, ideal fit for a desert setting like Coachella.
Where To Start: Both of their LPs On and Gece feature wah-wah guitars, tribal drums, organs and all sorts of other textures in their explorations of Anatolian rock music.
For Fans Of: Khruangbin, Stereolab, Kikagaku Moyo, WAND
Viagra Boys
Who Are They: Post-punk is VERY well-represented on the Coachella lineup, and while the genre is known for its ominous, foreboding vibes, there's still quite a bit of fun to be had in that sonic realm. Enter Stockholm, Sweden shit-disturbers Viagra Boys, whose upbeat, driving guitar jams, satirical black humor, and wailing saxophones have helped them stand out in a crowded field. Their set is gonna be a blast; they absolutely rip live.
Where To Start: SPORTS!!! Seriously though, do yourself a favor and check out their insanely addictive track "Sports." Then delve deeper into their very fun 2018 debut album Street Worms.
For Fans Of: Iggy Pop, Priests, black midi, X-Ray Spex