New stuff from yeule, Kill Alters, Fly Anakin, Neon Vectors & more
There's a real chaotic energy in the air these days, so it only makes sense to open our latest YouTube mix with a healthy dose of it. Enchanting and subversive, the Singapore-born, London-based art pop songstress yeule has leveled up with her fantastic new LP Glitch Princess, and the album's title says it all really. Here, yeule conjures another hypnotic and futuristic palette of sounds, with strains of drone, ambient and industrial scattered about. On "Too Dead Inside," the synths bend and contort, the bass sizzles and her voice tingles the senses.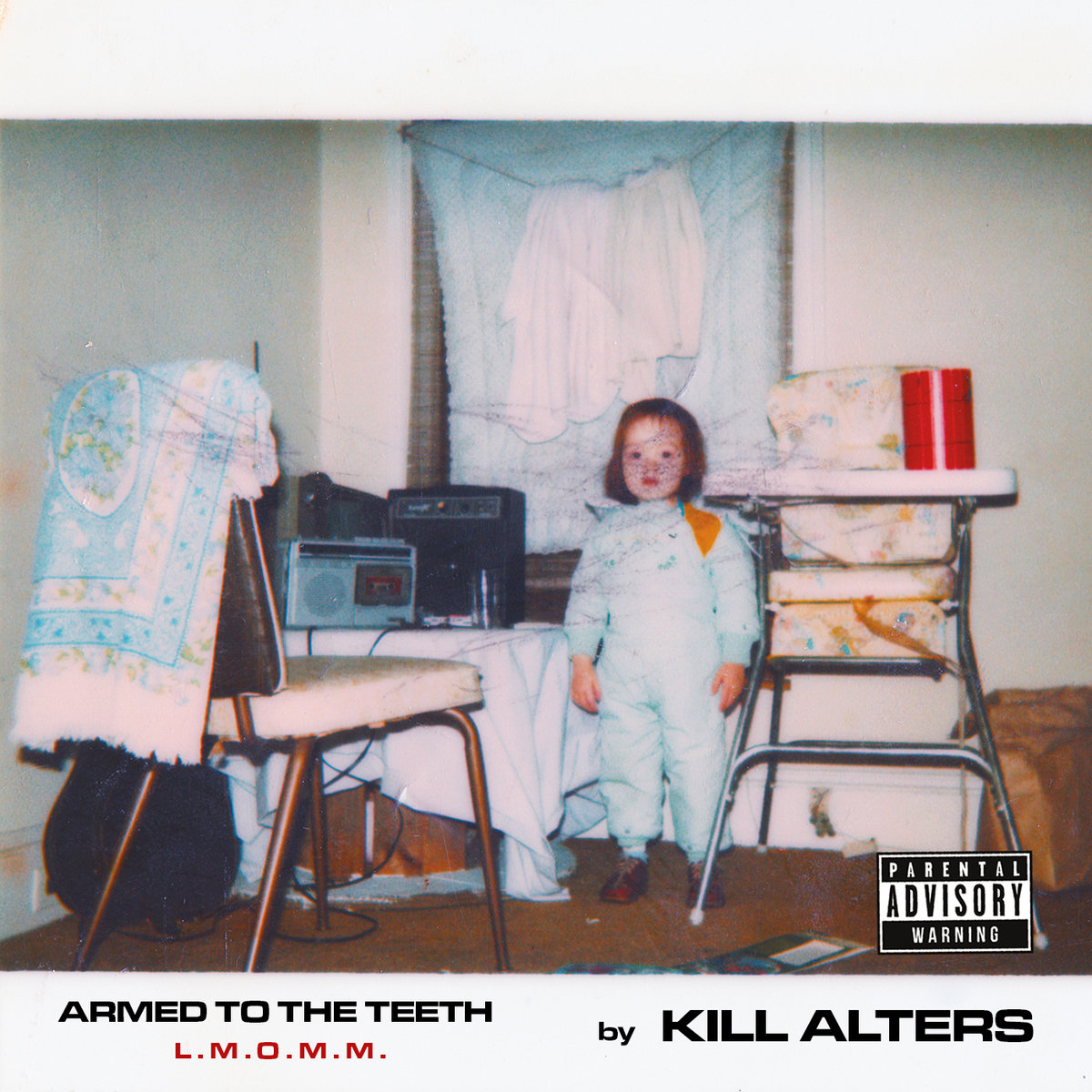 And then Kill Alters come in to finish the lead-off one-two punch with their track "Dissect Me." The NYC noise-punk/digital hardcore trio, featuring Prolaps' Bonnie Baxter, dropped their pummeling new album Armed to the Teeth L.M.O.M.M. last week – staticky siren-synths, whirlwind drum machines, and catchy hooks in tow. For fans of Machine Girl, Deli Girls, and other dissonant, industrial-tinged marauders.
From there, we've got new tracks, music videos and live performance clips from the likes of Silvana Estrada, The Inflorescence, Fly Anakin, Neon Vectors, and plenty of other great rising acts. There's also a few lesser known bands that might get big one day, *cough* Animal Collective, Beach House, Big Thief *cough*. Oh yeah, and Dua Lipa throwing down a killer live medley of hits (a nice preview of her upcoming Future Nostalgia Tour). You can check out the playlist and the tracklist below:
TRACKLIST:
1. yeule – "Too Dead Inside"
2. Kill Alters – "Dissect Me"
3. Sea Lemon – "Sunday"
4. The Inflorescence – "Are You Sorry"
5. Silvana Estrada – "Te Guardo"
6. Denzel Curry – "Walkin"
7. Doss – "Jumpin"
8. supernowhere – "The Hand"
9. Two Headed Girl – "Bouquet"
10. Buddha Trixie – "Pitbull Goes to the Club"
11. Black Country, New Road – "Basketball Shoes" (LIVE at Queen Elizabeth Hall)
12. Ian the Idiot – "James Dean"
13. Animal Collective – "We Go Back"
14. Yard Act – "Payday" (LIVE Vevo DSCVR)
15. Howless – "Unlucky"
16. Charming Disaster – "Radium Girls"
17. Puppy – "…And Watch It Glow"
18. Jordana – "Catchy My Drift"
19. The Beths – "A Real Thing"
20. Fly Anakin – "Black Be The Source" (feat. Pink Siifu & Billz Egypt)
21. Big Thief – "Red Moon"
22. Neon Vectors – "I'll Never Love Again"
23. Napalm Death – "Resentment is Always Seismic"
24. Caroline Polachek – "Billions"
25. Pinch Points – "AM I OKAY?"
26. Empath – "Elvis Comeback Special"
27. Magdalena Bay – "Secrets" (LIVE)
28. Sunflower Bean – "Who Put You Up To This?"
29. Yves Jarvis – "Prism Through Which I Perceive"
30. Bad Boy Chiller Crew – "Always Be My Baby Boy"
31. Dua Lipa LIVE ("Levitating," "Break My Heart," & "Don't Start Now")
32. Star Party – "Push You Aside"
33. Erasers – "Constant Connection"
34. Yung Kayo – "YEET"
35. Spoon – "Wild" (LIVE on The Current)
36. Vince Staples – "Magic"
37. Romero – "Turn It On!"
38. Aimee-Leigh Gemstone – "Sassy on Sunday"
39. Beach House – "Finale"