The inaugural L.A. edition of the legendary festival series goes down Sept. 16-18 with Lorde, NIN, Arctic Monkeys & more
At this point, Primavera Sound is a worldwide institution. As concert promoters, cultural arbiters and tastemakers, the minds behind Primavera have tapped into the indie, alt and underground spheres and captivated millions of fans at over a dozen festivals scattered across the globe. Now, Primavera rolls through the cultural capital of the western hemisphere: Los Angeles.
Starting out with its premier Barcelona-set festival, Primavera Sound has brought forth phenomenal musical lineups that straddle both the mainstream machine and the indie underground. Headlining acts tend to be bands or artists that blew up after initially emerging from a DIY scene, while the undercard is usually a worldly All Star affair of acts from indie rock, underground rap, experimental, avant-garde, electronic, noise and other alt-leaning circles. From Barcelona to Porto to São Paulo to Buenos Aires and beyond, Primavera finally touches down in USA, and they're bringing along one of the most eclectic festival lineups that America has ever seen.
That should bode well as Primavera hits Los Angeles only a few weeks after the similarly indie-leaning, Goldenvoice-backed rival festival This Ain't No Picnic wraps. While TANP's touches a bit more of a mainstream, blog-friendly indie nerve, Primavera definitely skews darker, more experimental, more highbrow, and absolutely heavier on the forward-thinking Spanish-speaking acts.
Another exciting aspect of the fest is its venue – the revamped L.A. State Historic Park – located on the outskirts of downtown. That beautiful cityscape backdrop and luminescent musical soundtrack will have festival-goers chasing the rapturous vibes leftover from FYF Fest's golden years at that venue over ten years ago.
And just as expected, the lineup is beyond incredible. With Lorde headlining on Friday, Nine Inch Nails on Saturday, and Arctic Monkeys on Sunday, the festival will have that big-name clout and respectability that comes from having acts who have topped every major music festival in the world. All three acts bring with them a scuzzier, boundary-pushing vibe that remains absent from most big name festivals these days. On top of that, you've got an undercard that features buzzworthy up-and-comers and also spans the recesses of every DIY-leaning niche circle in existence. Clairo and Mitski, two of the hottest names in indie rock, will subheadline Friday, while Nicolas Jaar and Dave Harrington's Darkside project will make its long overdue return with what will surely be another breathtaking set for the ages. And that's just the tip of the iceberg. Friday also features reunited psychedelic wizards Stereolab, English breakbeat rising star PinkPantheress, ascendant house DJs Eris Drew and Octo Octa going B2B, Steve Albini and his chaotic band Shellac, Canadian experimental/ambient producer Tim Hecker, and more.
Meanwhile, Saturday will see Bicep deliver their dazzling live set – which has grown quite the "legendary" word-of-mouth reputation. That's in addition to experimental indie titans Low, Swedish hip hop/noise pop supergroup Drain Gang, Irish post-punks Fontaines D.C., NYC digital noise hellraiser Machine Girl, and more. Sunday goes out with a bang with soulful Englishmen James Blake and King Krule, Aussie garage punks Amyl & the Sniffers, IDM superstar Arca, gothic darkwave revivalists Boy Harsher, and many, many more.
But of course, our bread and butter remains turning you onto the rising acts from the DIY spheres, and this lineup is cluttered with some incredible small-print bands and artists that may one day go on to rule the world, or their small version of it. As is custom for this column, I've spotlighted a handful of under-the-radar acts that you should definitely check out at the fest. Can't wait to see you all there!
Friday
AceMoma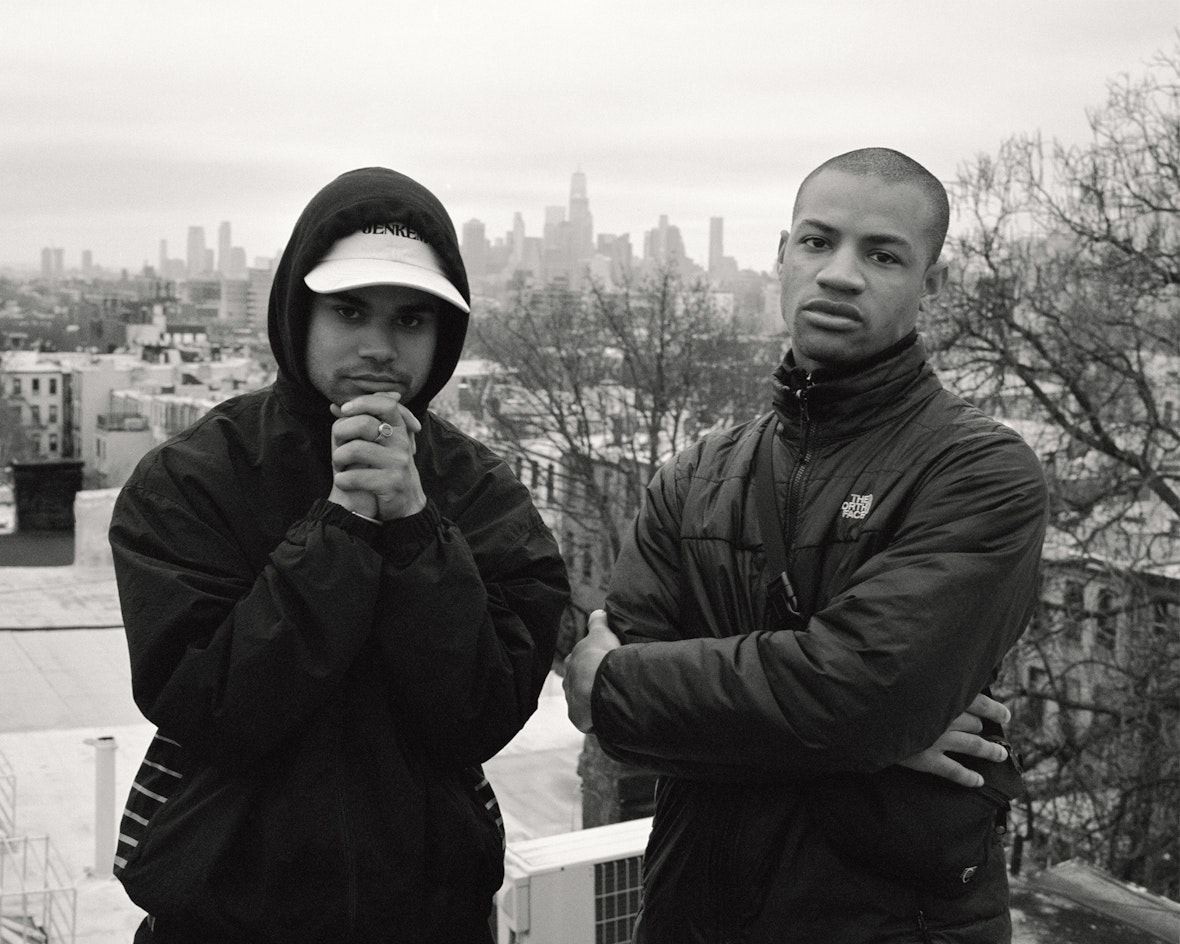 Fast rising in the dance music scene, the superduo of New York DJ/producers AceMo and MoMa are an indefatigable force of breakbeats and grooves. Chasing the highs of '90s underground rave with a scraggly mix of house, techno, acid, breakcore, jungle, and other beat styles, AceMoma will transport the warehouse raves to a grassy knoll in LA. Get ready to turn up early on Friday.
Eris Drew B2B Octo Octa
The founders of T4T LUV NRG, Octo Octa and Eris Drew are two DJ-producers operating at the very top of their games. Together, they are unstoppable, bringing a sense of joy, vibrancy, and inclusivity as they send up classic house, disco, and '90s rave with an explosive breakbeat-heavy touch. In the B2B format, look for them to constantly one-up the other. Pure bliss through and through.
Shellac
When he's not busy producing and engineering some your favorite bands' best albums, Steve Albini is also a gifted songwriter and producer, most known for his chaotic, heavy alt-rock trio Shellac. Expect scuzzy, noisy riffs mixed with a palpable sense of humor and irreverence as they trot out their always-entertaining theatrical shenanigans. Be sure to stay until the end when things get delightfully weird.
Tim Hecker
You never know what you're gonna get when Tim Hecker shows up to the party. Whether it's intensity, ambience, or dazzling showstopping glory, the experimental electronic producer always delivers a dramatic and emotional set of new age soundscapes. I'm almost certain he will conflict with Lorde, and I might end up being one of the few who gets mad when it happens, but it's still gonna suck.
Saturday
Beak>
Having already etched himself into the legendary pantheon of all-time musical greats with his band Portishead, the lovable curmudgeon Geoff Barrow continues to push musical boundaries with his Beak> project. Erring on the side of experimental electronic-tinged rock, Beak> are endlessly forward-thinking and have the potential to break your mind into tiny pieces in a live setting. If that sort of thing sounds fun to you, then dive right in.
Danny L Harle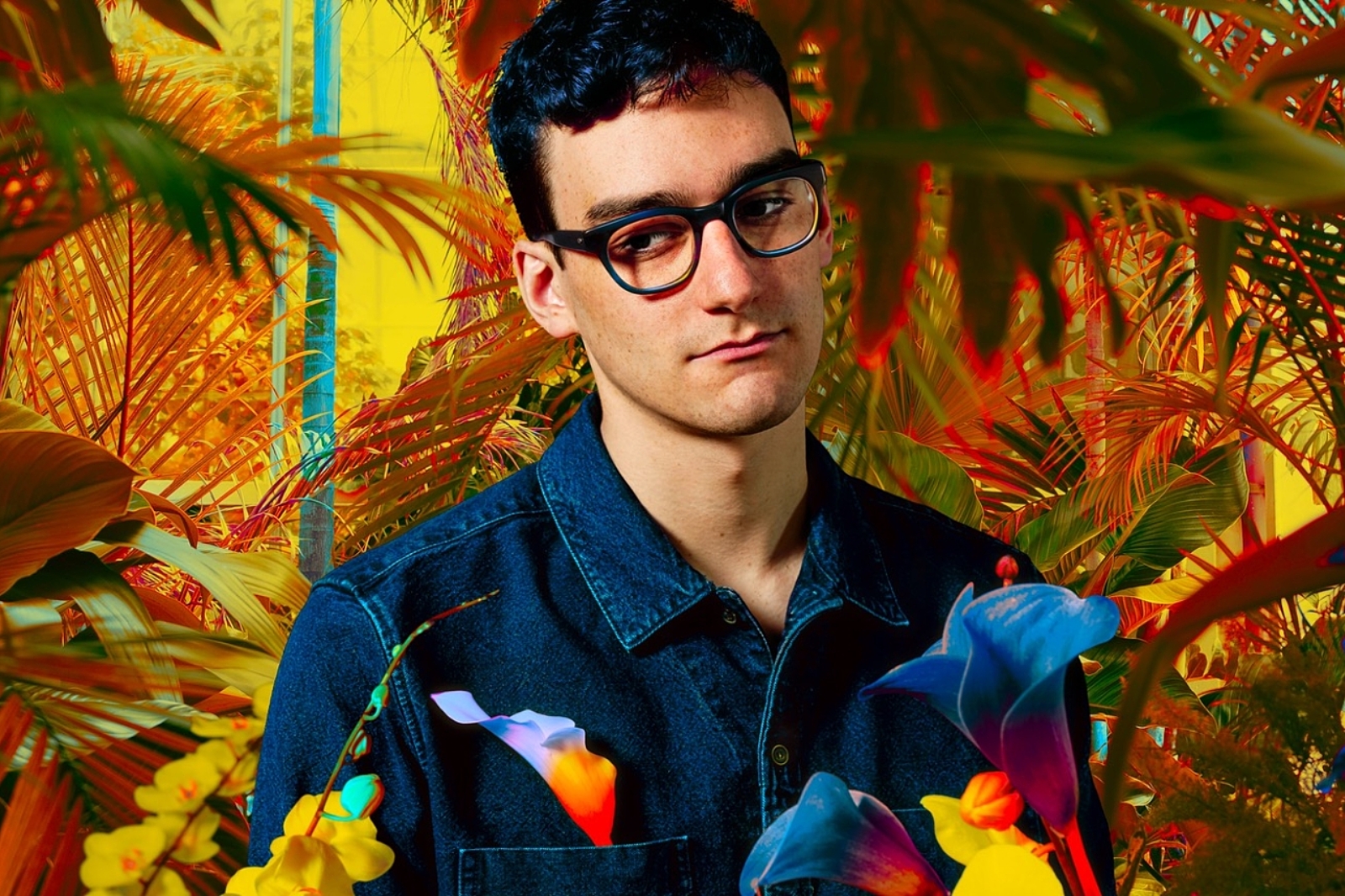 The hyperpop movement continues to split and fracture in a myriad of stylistic ways, and one of the people leading that charge is the British producer Danny L Harle, who flings his digital chaos with a deft composer's touch. There's a catchy chart-friendly vibe to his work, which translates well into whatever live setting he's trying on. Expect the unexpected from a hyperpop master at work.
Machine Girl
NYC digital hardcore purveyors Machine Girl will not rest until every freaky button has been pushed. They are a titanic force of industrial, avant-electronic madness, able to translate that aggressive and transgressive energy into a one-of-a-kind live experience. You really won't know what to expect until it happens, so strap up and ready yourself for piercing digital noise, rambunctious breakcore, and cathartic vibes.
Sangre Nueva
Sangre Nueva is the electronic supergroup comprised of DJ Python, DJ Florentino and Kelman Duran, who put their brains together to make celestial, psychedelic reggaeton. Primavera is heavy on the Latin vibes, and this rare set from the trio will certainly scratch the itch of anyone wanting to dance the night away to an eclectic soundtrack. Check out their collaborative EP Goteo for further notes.
Sunday
Bad Gyal
A pop sensation in her native Spain, Bad Gyal is a brilliant singer, songwriter, performer, DJ, model, and all-around creative genius who will represent the festival's international contingent with aplomb. She mixes elements of dancehall, reggaeton, EDM and pop, and in a live setting she delivers an absolutely sensational stage spectacle. Look forward to an epic visual dance experience from the Catalan sensation.
Helena Hauff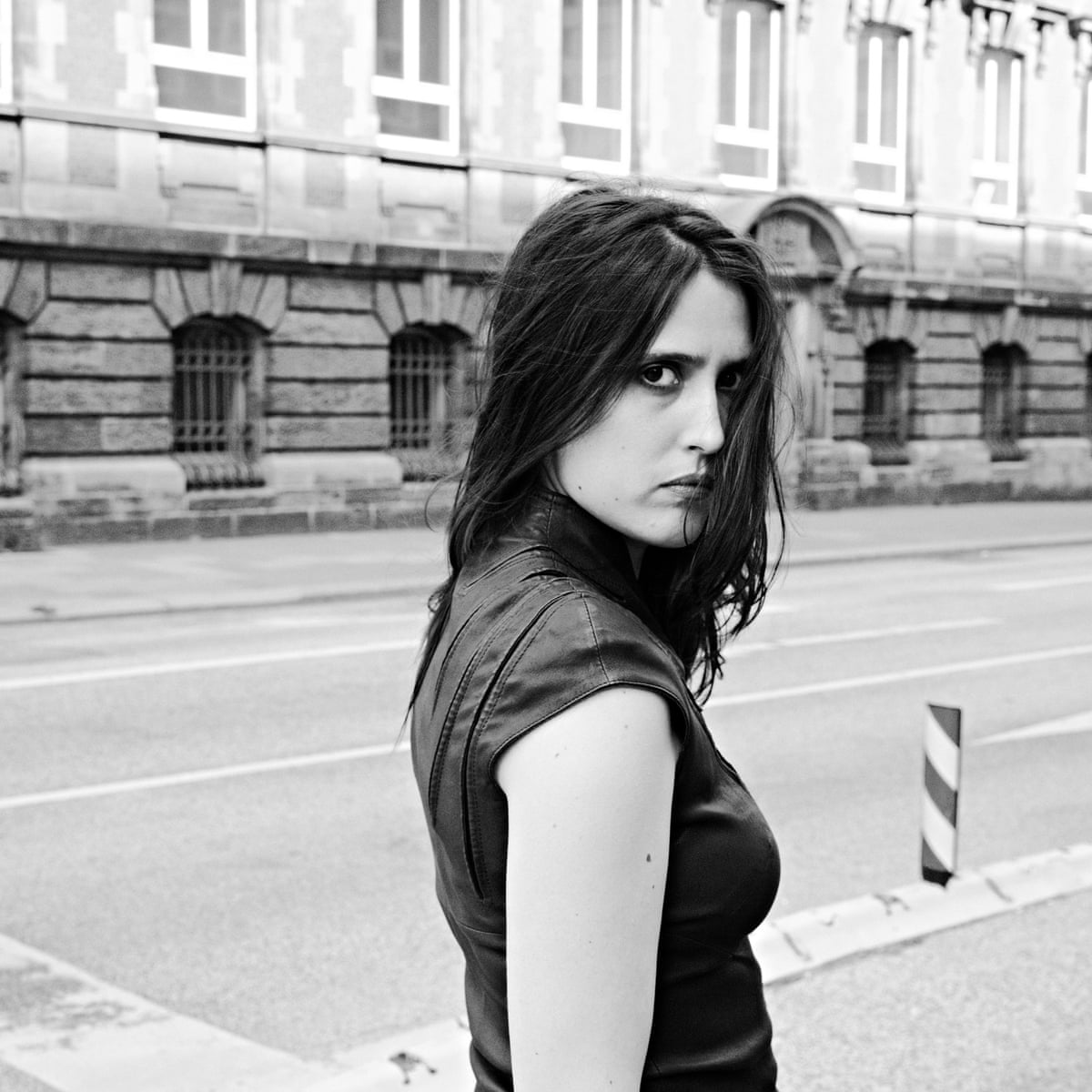 In general, dance music tends to skew on the side of catchy and crowd-pleasing. And while Helena Hauff possesses those traits in spades, her real specialty is injecting harsh, dissonant, ominous musical cues throughout her breathtaking DJ sets. Toggling through a mix of acid house, industrial techno and EDM, the German keeps fans on their toes from start-to-finish, clouds of fog, strobe lights and cigarette smoke in tow.
Special Request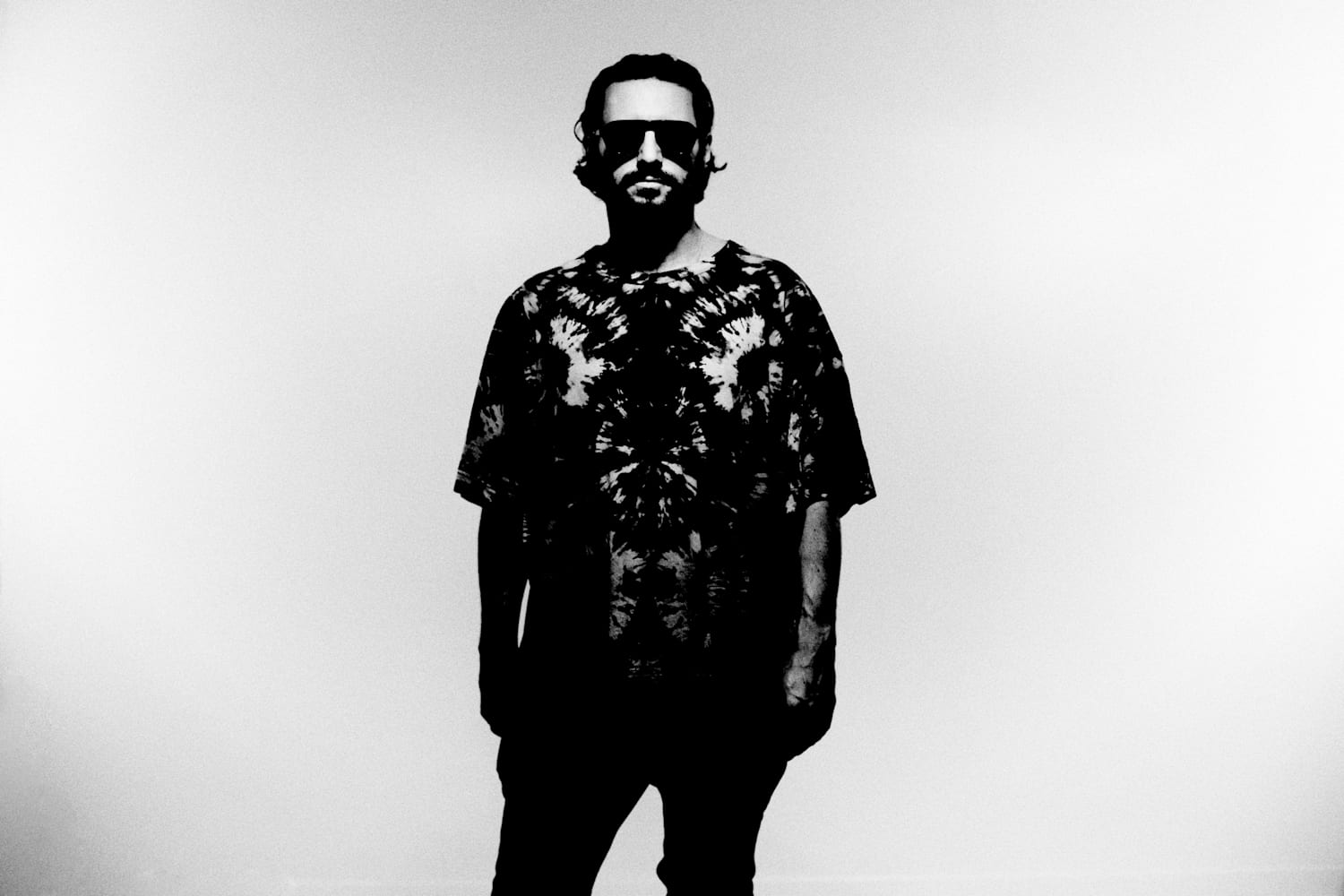 Paul Woolford is a veteran dance music producer and DJ from Leeds who often spins under the regal moniker Special Request. He's as versatile a DJ as it gets, known for spinning a wide array of styles ranging from breakbeat, jungle, drum n bass, IDM, acid house, and everything in between. He's as reliable as they come, so you won't go wrong if you give him a couple hours of your time. Just be ready for when your feet won't quit.
Squid
As we forge from one mystifying new post-punk band to the next, for listeners, it all starts to feel like a musical arms race – as each act tries to top the others' all-out avant insanity. Squid, the Brighton-based five-piece and one of the best of the Speedy Wunderground acts, are a band that can fucking jam. Epic songs wrapped with nifty instrumental quirks and singer Ollie Judge's verbose singing. Stormy and dastardly, it's the soundtrack to an impending sci-fi apocalypse. That's one way to close out a weekend.