NYC indie band Looms returns for the sophomore effort with "How It Has To Be" this month and shines with the premiere of the first single, "All Of A Sudden."

Look out for their shows coming up in the northeast, starting August 2 with a kickoff/release show at Baby's All Right in Brooklyn, NY.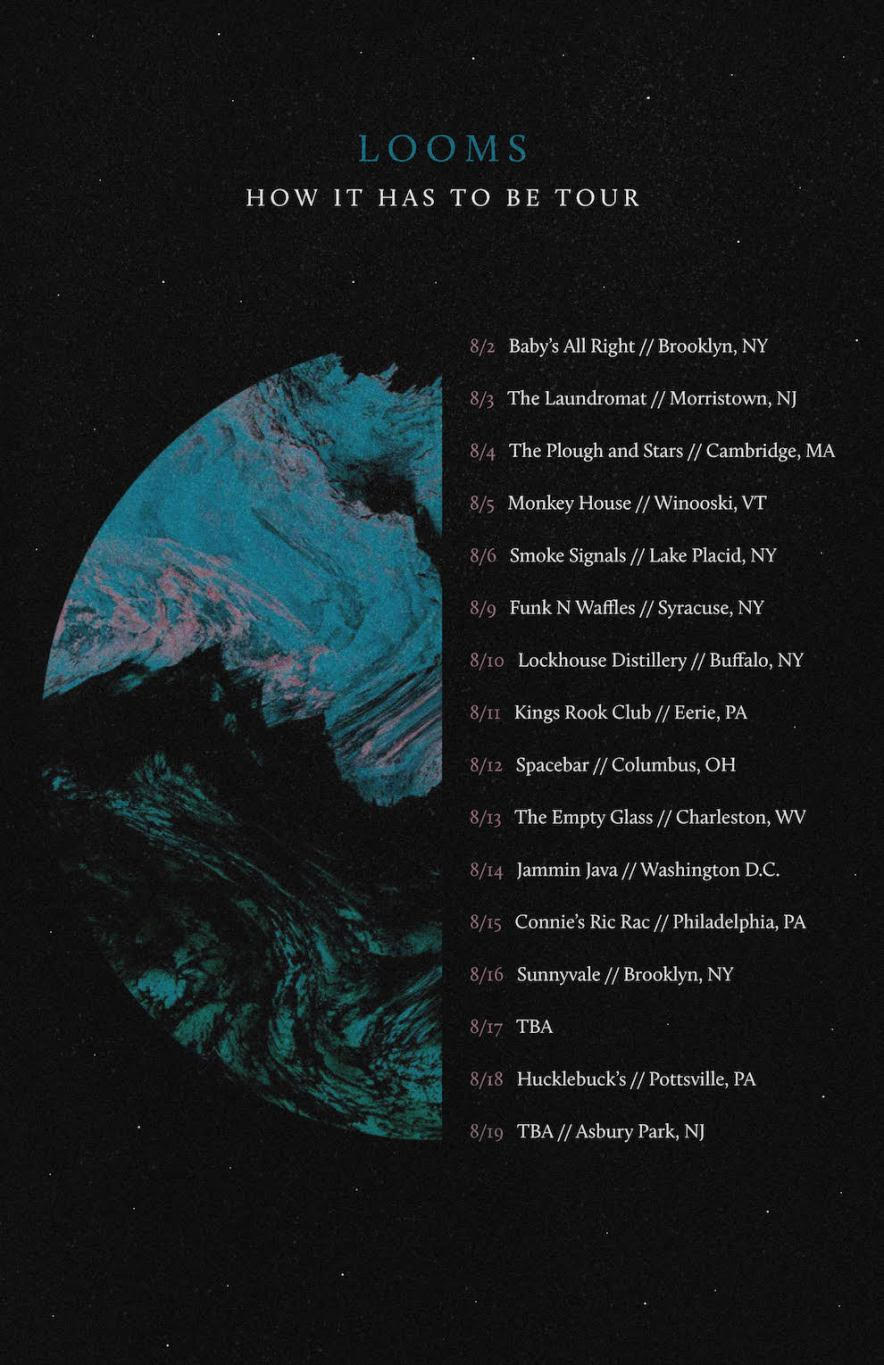 Formed in the winter of 2012, Looms consists of Sharif Mekawy (vocals, keys, guitar), Harry Morris Jr. (guitar), A. Hammond Murray (bass) and Louis Cozza (drums). The group's music is written around vocals and melodic instrumental arrangements with an evolving catalogue that runs the gamut of song construction. Rock, pop, jazz, electronic, folk, and more are dissected and deconstructed down to their basic components, and then reimagined.
___
Hit them up at the the normal spots:
Facebook: https://www.facebook.com/LoomsMusicNYC
Twitter: https://twitter.com/LoomsMusic
Bandcamp: https://loomsmusicnyc.bandcamp.com/releases
SoundCloud: https://soundcloud.com/loomsband
And check out their website at loomsmusicnyc.com
Let us know in the comments if you see them live and share some shots from the show.